Amy Jo Tharp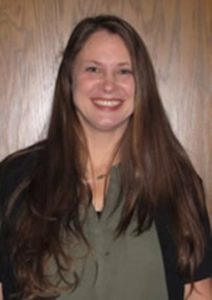 Amy Rich, Deputy Clerk
Donna Norton, Clerk
Office: (620) 544-2541
Fax: (620) 544-4094
Business Hours: 9:00 a.m. – 5:00 p.m.
---
Function of Department
Combine all valuations for each tax district and certify values to each tax district and the state
Assist with preparation of township and cemetery budgets and annual reports
Audit all budgets and file with the state
Compute all tax levies and prepare levy sheets
Prepare real estate, personal property and state assessed tax roll and certify to County Treasurer
Prepare added and abated taxes to original tax statement/tax roll
Prepare Homestead and Food Sales Tax returns
Balance and certify distribution of motor vehicle taxes to County Treasurer
Accumulate and file a bonded indebtedness report of all county tax entities
---
Duties of Clerk
SECRETARY TO COUNTY COMMISSIONERS
Keep County Commissioners' official records
BOOKKEEPING
Process accounts payable for all county department
Process county payroll and prepare all reports necessary
Duplicate ledgers to the County Treasurer
Maintain duplicate check registers
PERSONNEL
Maintain personnel files
Collect applications for all county vacancies
Maintain copy of current county policy
---
County Election Office
Voter registration site
Maintain registration database
Verify registration validity
Generate registration list and reports
Accept filings for public office
Prepare newspaper publications for elections
Assist with selection of election board workers
Prepare ballots
Make available advanced voting for voters
Prepare results and provisional ballots for County Board of Canvassers
Certify election results to the public and Secretary of State
Prepare Certificate of Nomination and Certificate of Election forms
Record all election results in permanent record
---
Frequently Asked Questions
Q. Where do I register to vote:
A. The County Clerk's office or at the Driver's License Examiner's office when you renew your license. Sometimes political organizations set up booths at local businesses close to election time at which you can register also.
Q. Do we have county zoning?
A. Yes, Contact the Zoning & Planning Department
Q. Who takes care of the little cemeteries?
A. Call the County Clerk's office for this answer. They are all handled by different people.